Nanea:
Of absorbing interest, interesting; fascinating.
PANOPTES unit PAN004, set up as a demonstration unit
at
'Imiloa
in Hawai
'
i, received a new name this last week from a foster grandparent at Keaukaha Elementary and we couldn't agree more with the name. Ms. Paulette Ke, who grew up on the Big Island of Hawai
'
i and was attending
'Imiloa's 10th birthday celebration event with her foster classrom
, said that the name Nanea occurred to her immediately. Thanks to Ms. Ke for our first personalized unit!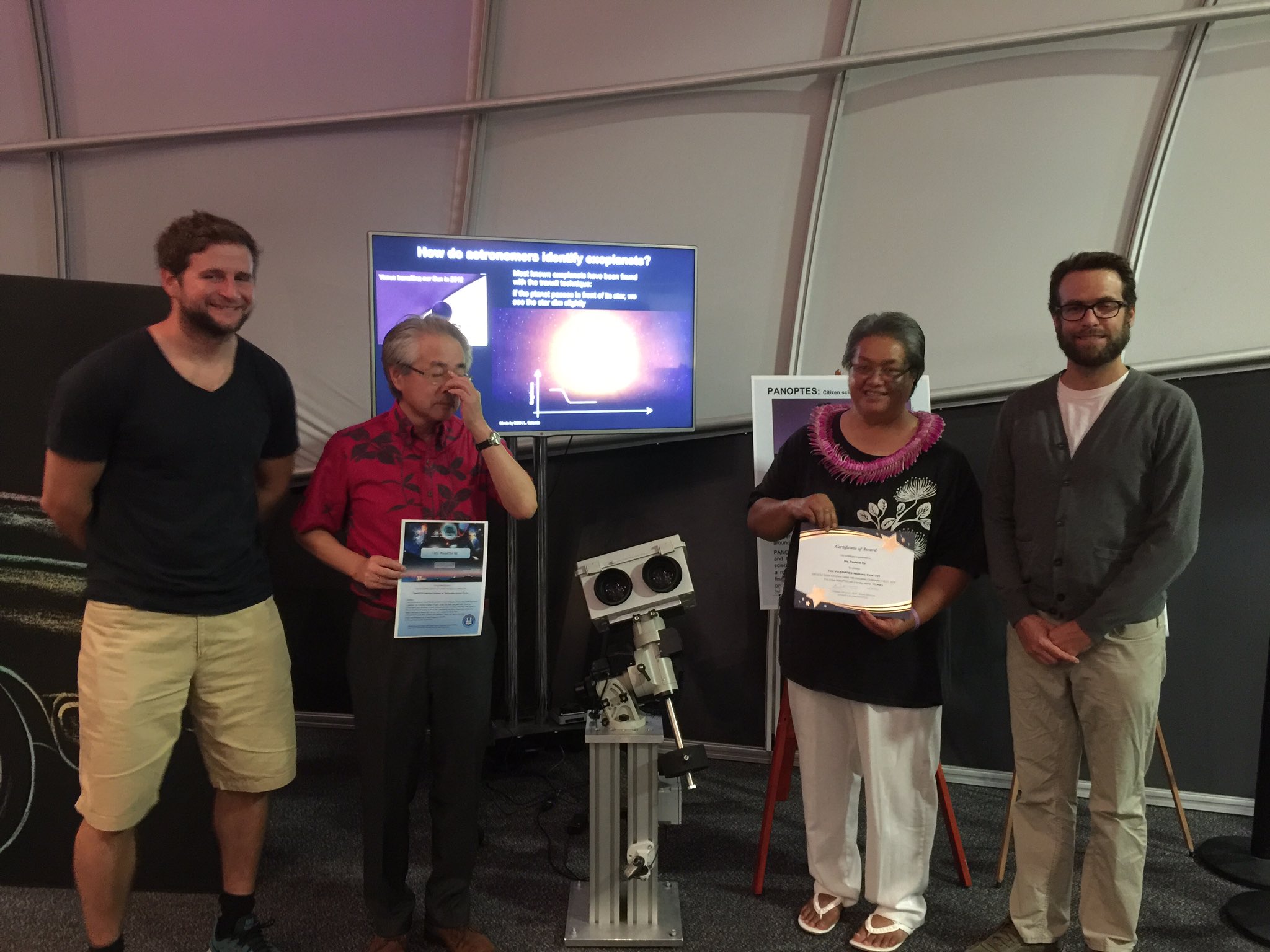 Nem (left) and Wilfred (right) from PANOPTES and Dr. Arimoto (Subaru)
present a certificate to Ms. Paulette Ke in front of Nanea.